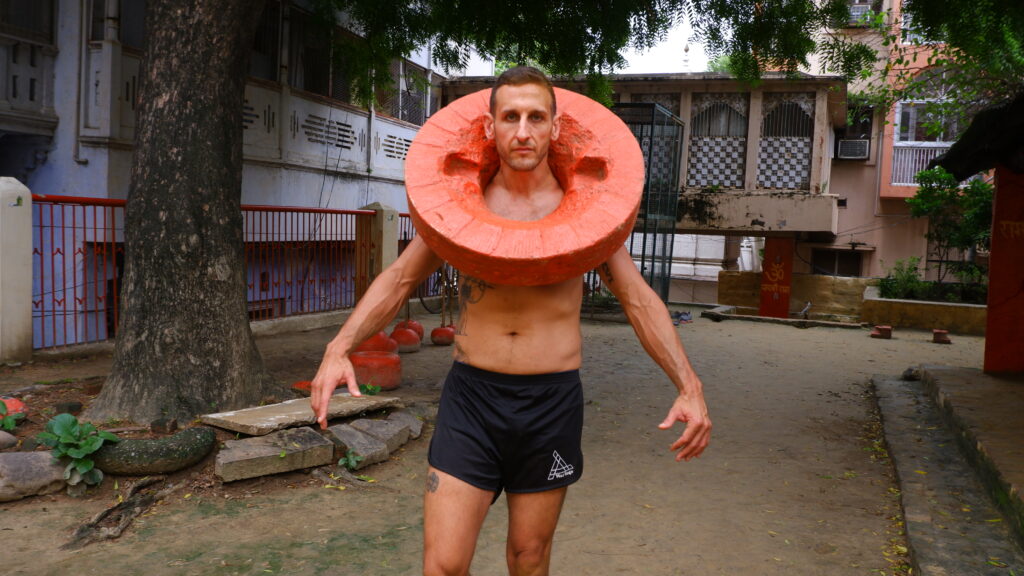 WarYoga coaching and consulting is available online and in person, including seminars and workshops. Tom Billinge is profoundly versed in Indo-European physical culture and is an experienced coach who specialises in combat sports. Whether your goals are grappling-specific strength and conditioning, or general fitness, health and wellness, Tom will work with you to structure coaching and training sessions towards fulfilling them.
Online Waryoga Coaching
Whether you are completely new to the WarYoga methodologies such as the WarYoga Akhara, or are already practicing a set of similar protocols, an online coaching session with Tom will enable you to refine your techniques. From the intricacies of the Gada swing to adjustments of your bodyweight exercises, Tom offers expert advice from years of his own practice as well as observations made in person with some of the greatest living Indian masters.
In Person Coaching
If you are in the North Eastern United States and would like to learn in person, make an enquiry to see whether travel to the WarYoga Akhara is an option for you. Tom is also able to conduct in person coaching for small groups or one-to-one. Contact us for more information.
Seminars and Workshops
Tom is available for larger workshops and seminars and is able to travel. If you want to host Tom for a weekend workshop at your gym, contact us for more information.
Whether you are looking to begin an entirely new WarYoga practice, or make some critical adjustments to your technique, contact us to see if you could benefit from coaching.
Get your copy of the WarYoga book to find out more about this powerful practice.