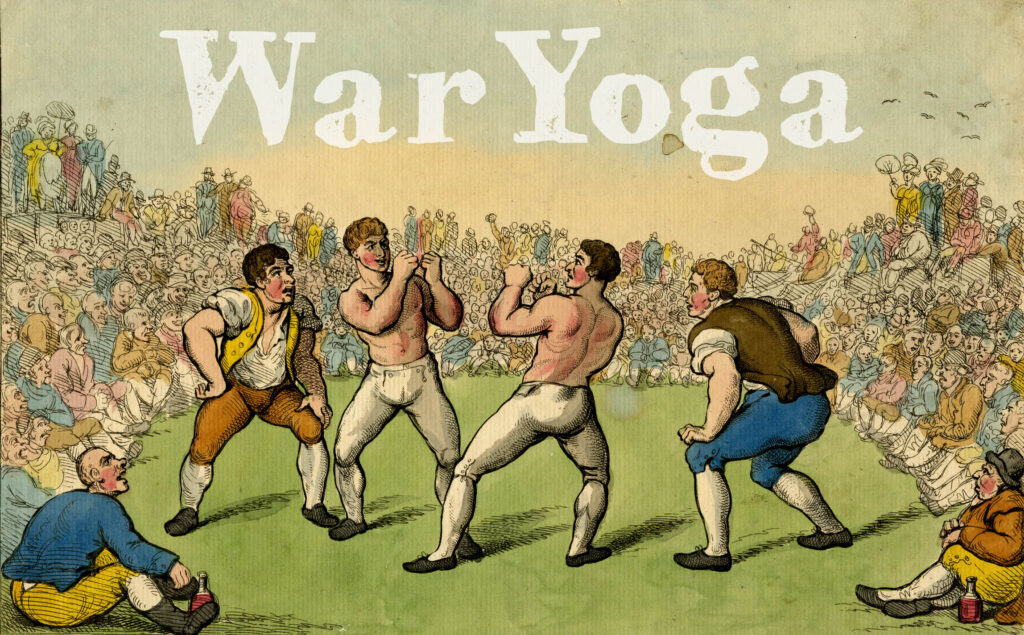 Bareknuckle boxing is one of the weapons utilised by the WarYogin.
The mid-18th, to the early 19th century was the golden era of bareknuckle pugilism in England.
For a brief time the "manly virtue" of the classical world was uplifted once again. The art of manual defence differentiated the Englishman from his continental neighbours, who preferred to settle disputes with pistol and stiletto.
Famous battles drew thousands of spectators who tramped across the English countryside for days to see the spectacle of two men fighting to see who was the better.
Songs were sung about the victors, like the odes of the Ancient Greeks for their heroic athletes. They looked back to the ancient heavy sport of pygmachia (boxing) and remade it in the image of their time.
Men settled their arguments with their fists and crowds gathered to ensure fair play. Virility and physical prowess were celebrated. Utter honesty and straight talk were seen as truly English traits. Nothing was more abhorrent to an Englishman than hypocrisy. Actions had to match words. The relentless English Bulldog Spirit was vigorously on display, characterising the Englishman. His continental neighbours saw him as a barbarian on the edge of the world, sustained on a diet of beer, beef and bareknuckle.
The Victorians changed everything. Politeness, decency and prudishness replaced freedom, directness and bravery. Law courts and the newly established police force cracked down on the traditional English way of life. No more bathing naked in the rivers, no more bareknuckle boxing matches, no more defending honour with one's own fists. English freedom was slowly eroded.
Freedoms continue to be eroded. Bareknuckle boxing is a pillar of freedom in a wasteland of constraint. The WarYogin uses it not only for manual defence, but also as a rebellion against the limitations that society attempts to thrust upon him.